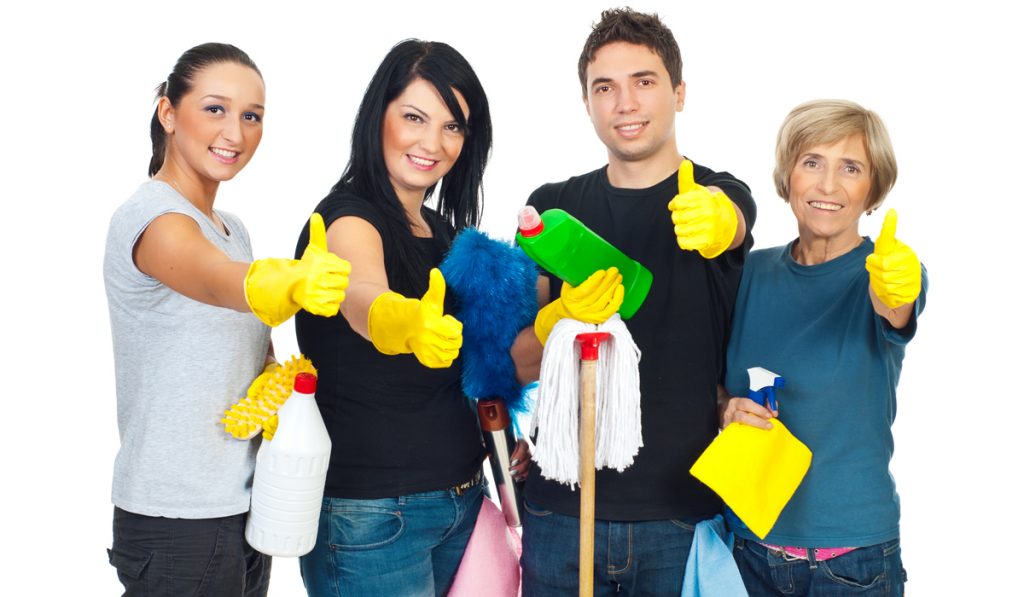 Moving is an exciting time and most are thinking more about the new place they will live. But before you say "Home Sweet Home," it is important to leave out the welcome mat for the new owners with a proper house cleaning. You also will smile a lot wider if you hire a maid cleaning service before you turn the key to your own front door.
You may have a house that is sparkling clean in every season, but we can assure you that during a move dust and places that were impossible for you to reach will be unearthed. Even if you are a fantastic house keeper there are many reasons you will want to consider opening your pocketbook to choose a maid to do a professional job. Moving is a very busy time and the thought of adding a deep, intense cleaning job of both your old home and then your new home in a very time sensitive manner is often too much for most homeowners to think about.
Move out cleaning is important, not simply to make the new homeowners welcome but often this is part of your home's sale contract. You are required to turn it over to the new homeowner in a clean and ready to move in condition. Don't laugh – there are plenty of new homeowners who have arrived with their moving truck to discover rooms in homes that still have toys children didn't want to take with them, broken appliances or a dirty, dingy condition that they first have to hire a cleaning service to take care of.
Remember to let any cleaning service know about any specifics regarding your house cleaning needs. If you are moving in to your new place and prefer that they only use green cleaning products, then be certain they know this in advance. If you are moving out of your old home and you know that certain cleaning products work the best, consider leaving behind yours (as it is doubtful you will move with them already opened) or ask if they clean with these products so the new homeowners walk in to a beautiful home.
Here are some questions to ask before you hire any house cleaning company, whether for move in clean or move out cleaning:
"Do you have experience with cleaning for homeowners who are moving in or out?" This is an important question to ask a cleaning service because it will let you know if they've done this work before.
"Can you give me references that I can contact?" Any maid or house cleaning company you are considering should be able to supply you with at least several references to check.
"We are moving on June 1st and need someone to clean within 24 hours of this date. Can you guarantee that this will be done?" If you've already confirmed your maid or service has experience with homeowners who have moved, you need to know if they can accommodate your schedule.
If you are uncertain about how to find a move out cleaning service or a maid, consider contacting family and friends as they may have a recommendation. You could also ask your real estate agent as they have likely helped others find this service.