COVID-19: A Message from Quick Moving Quotes
Our partner moving companies are OPEN and continue to operate. Moving and shipping industries are considered to be a provider of "Essential Service" as approved by the Health Department. Movers are giving quotes via phone and online utilizing their experience and photos/videos, if available. Once contracted, every possible measure is taken to protect clients and movers from the potential spread of COVID-19. For more information about the specific actions taken, please inquire as part of the interview process.
Connect with a Moving Company Near You!
Get Free Moving Quotes Fast. Reliable. Local.
Fill Out the Form Below to Get Free Moving Quotes
Are You Making the Move?
Safe and hassle-free local and long distance moving and storage services. Find reliable movers and packers in your area that offer professional services to households and businesses.
What You Need To Know About Moving
Pros & Cons of Hiring a Moving Broker vs. Moving Company
5 Moving Hacks (by Mindy McKnight)
How to Choose the Mover & Packers for your Move?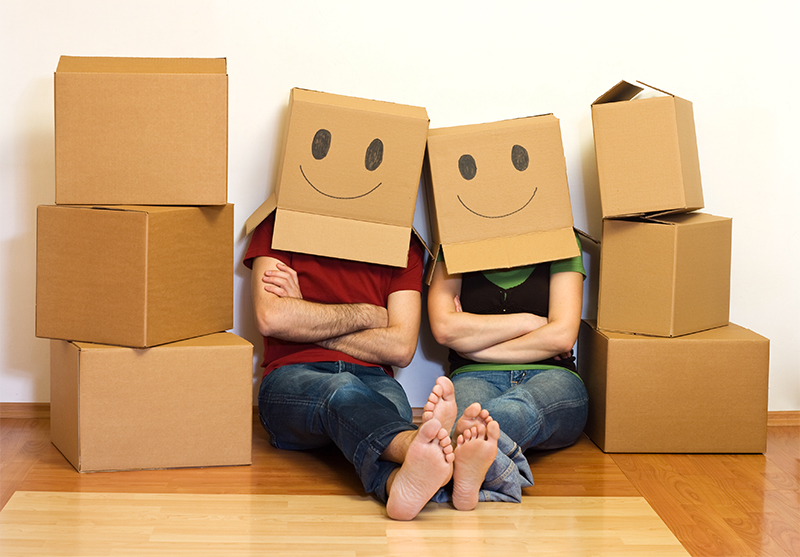 Moving into a new home is an exciting adventure. Unfortunately, it can also seem somewhat overwhelming, knowing what to do and when. Thankfully, this helpful list below will tell you the top 10 things to tackle after moving into a new place:
1.) Have the Utilities Turned On: You might have already taken care of this prior to move in day. However, if you haven't, go ahead and do this as soon as possible once moving in.
2.) Change the Locks: If you didn't handle this prior to moving, change the locks before moving your valuable stuff into a new place. You have no idea who the prior owners gave copies of their key to, so it's best to be on the safe side and have the locks changed and new keys created. Not having your locks changed is a big security risk.
3.) Update Your Mailing/Billing Address: You can change your mailing address online via the U.S.P.S site. However, even once you do this, don't be surprised to have your mail get a bit mixed up for a while after your move.
4.) Get Internet: Since many devices, such as sprinkler systems, doorbells and even garage doors can utilize an internet connection, an internet hookup is almost as necessary as water and power. Therefore, it's important to establish your internet connection at your new place as quickly as possible.
5.) Figure Out Where You are Going to Sleep on Night One: Just as if you were stuck in the woods at night, you must come up with a plan for shelter for the night as quickly as possible. Thankfully, you do have a roof over your head. Unfortunately, most of your belongings might still be in boxes, so determine where you are going to sleep your first night, or make it a priority to unpack your bed and bedding as your first task, so at the very least you have a place to rest for the night.
6.) Meet Your New Neighbors: Hopefully, your new neighbors will let curiosity get the better of them and introduce themselves, even better if they bring along food. If they don't though, don't be put out, they might just be shy or worry they will get in your way. Go introduce yourself as soon as possible.
7.) Wipe Out Cabinets: Before placing your clean dishes into your cabinets, wipe them out well with a cleaner and replace contact paper if necessary. This will let you know if there is a rodent problem in your home you need to deal with. Speaking of which…
8.) Set Up a Pest Control Company: You might find your empty home has been enjoyed by rodents during the time it was without human occupants. To remedy this, you can do your own pest control or hire in a professional.
9.) Check For Water Leaks: Once your water is turned on, you need to double check for leaks in your home. Sure, your home inspector is supposed to take care of this prior to closing, but sometimes more minor leaks can be overlooked. Look for running toilets, dripping faucets and water leaks around your water heater. A good rule of thumb to use is this: determine what your water meter reads, then go back and check it after two hours. Be sure to use no water during this time. If your water meter reading is different from two hours prior, this indicates you have a leak.
10.) Consider Having Your Carpets Professionally Cleaned: Before moving in your furniture, you might want to have your carpets professionally cleaned or rent a machine and do it yourself. This will ensure your furnishings are being placed in a clean area.
Complete the 10 steps listed above to get your home set up properly and in a timely, stressfree manner.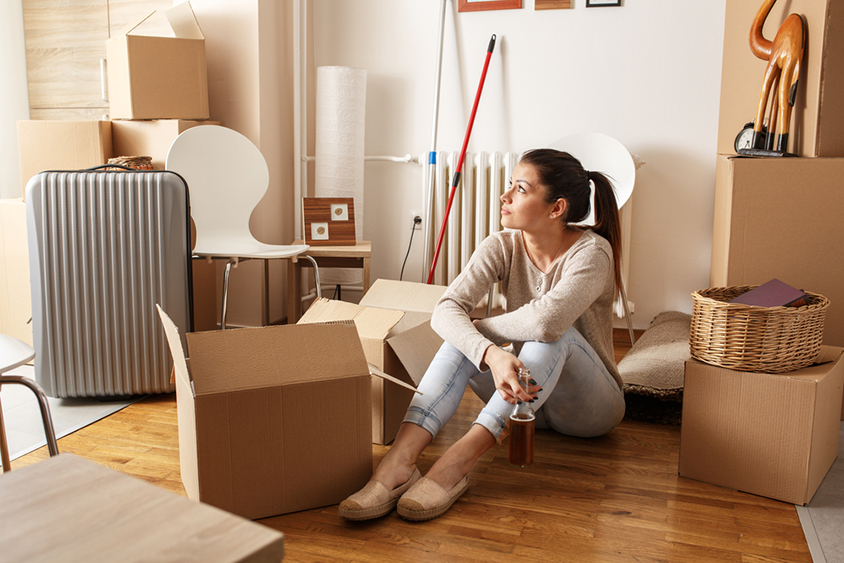 Moving day and it seems like your world is being turned upside down. That's how many people feel when the time comes to relocate. Of course, few are prepared for the major change of a new living space, community, and job. Employment opportunities remain a driving force behind relocation. But the experience does not need to be filled with dread and uncertainty.
In fact, there are online outfits available that offer full-service moving resources. Quick Moving Quotes, for example, offers everyday people the tools to plan a seamless and stress-free move. Creating a customized, cost-effective plan can be done on any desktop, laptop or electronic device. Consider these four ways to turn a hectic move into a joyous experience.
1: Professional Planning Matters
There are two basic ways that you can effectively plan for moving day. The first entails you taking inventory of everything you own. Then, create some type of spreadsheet or list and calculate the number of boxes, wrapping paper, weight, fragile packaging, bulky items and labor among others. Yes, planning is a ton of work.
The other option is to rely on the experience and expertise of a professional moving outfit. Think about what it will really cost in terms of your time and resources to pack, load, move and unload. Compare that to a no-obligation quote from Quick Moving Quotes and make a decision. Remember to figure in the cost of your sanity as well.
2: Stress Reduction Matters
By connecting with professional moving services, your task will simply be to answer a few pragmatic questions come moving day. Telling someone which box goes in which room beats doing it yourself. But letting go of the situation can also create some anxiety. After all, some of the items have great sentimental value.
Consider having a friend swing by and chat over a cup of tea in the morn. Put on pleasant music or just go to the fitness center and workout. Do the things that help you to relax. Remember, the pros have your back.
3: Unclutter Your Life
Moving can be an excellent opportunity to finally reduce clutter. Leading up to moving day, consider having a tag sale and purge unneeded items. Donate things to a charity. You may even get a tax deduction come April. The point is that you have an opportunity to start fresh at the other end. Don't take a worn-out mattress or couch with you.
4: Embrace Your New Community
One of the major stressors of relocation is feeling alone. Meeting people organically can take a good amount of time. Be proactive and make connections.
Consider joining community organizations by volunteering at places such as the local library, school committees, a non-profit music organization or theater group. If you are a fitness enthusiast, go beyond joining a gym. Sign up to participate in a walking, running or biking event. The point is to become a community member by joining. You'll likely love your community that much more by being a vital member.
At the end of the day, turning a potentially frightening moving experience into a positive one starts by networking with trained professionals and ends with you have a great new circle of friends.