Selling your house can be just as stressful and emotionally challenging as it is exciting and rewarding, especially if it's your first time. It's a substantial, complex transaction that you have on your hands, after all. Regardless of why you've decided to sell your home, there are a number of pitfalls you can easily fall into, making your home selling experience less than ideal. Luckily, we've put together a list of common home selling mistakes people make so you can sell your home knowing you have your bases covered.
1) Skipping a pre-listing home inspection before selling your house
Selling a house is stressful enough, even when everything goes as planned. But if a homebuyer hires an inspector who catches an issue like mold, pests, or a cracked foundation, then your stress levels will multiply as you risk losing a potential sale.
Given the affordability of home inspections, there's not much reason to avoid getting a pre-listing home inspection as it will put your mind at ease, knowing your home is in sound condition or you'll be able to tackle problems before homebuyers have the chance to bring them up during the negotiation phase. If an issue does arise, you can either fix it or you can let buyers know and then make a concession during the negotiation phase by reducing the price of your home accordingly.
2) Not refinishing hardwood floors or cleaning your carpet
If you're reading this at home, look down. How do your floors look? Even if they don't look terrible, there's a pretty good chance they're starting to show their age. Since potential buyers are going to be inspecting every aspect of your home, you should start thinking of refinishing your hardwood floors and cleaning your carpet to avoid these home selling mistakes.
Whether you're selling your home in Atlanta or your condo in Portland, the best time to have your carpet cleaned or hardwood floors refinished is right before you stage your home. Since you'll already be moving most (or all) of your furniture to either a new home or a storage unit, this is a great time to get your floors done and make them a selling point to potential homebuyers.
3) Not cleaning your house before trying to sell it
Most of us would probably be lying if we said our homes weren't overdue for a good cleaning, so don't forget to check this box before listing your home for sale. There's nothing more off-putting during a home tour than realizing the house is dirty, and potential homebuyers may wonder what else you've been neglecting. So make cleaning your house a priority as it is one of the easiest home selling mistakes you can avoid. By hiring a professional cleaning company, you'll guarantee that not only is your home spotless but that you're going to make a great impression on homebuyers when they tour your house.
4) Not staging your home for a quick sale
The main point of staging your home is to allow potential homebuyers the chance to picture themselves living in your space. They get to see a home with furniture and art that's arranged in a way that highlights key features of your home, rather than an empty house that echoes every sound. Staging your home pays off too. In fact, 21 percent of agents told the National Association of Realtors that staging a home increased its sale price by as much as 10 percent, making it a worthwhile investment.
5) Forgoing professional real estate photos
Let's face it, if your listing photos aren't done professionally, you won't attract as many potential buyers. Nothing sells a house faster than professional photos. This is especially true now, as more homes than ever before are being sold sight-unseen. The listing photos are the first thing a prospective buyer sees of your home and may determine whether they request a tour. In fact, houses with professional real estate photos, on average, sell for more money than other listings. A real estate photographer will make sure that your home looks great when you list it because not only do they have the equipment, they understand the angles that best sell a home.
If you have a large home, a stunning view you want to show off, or a large amount of land, you may also want to consider having aerial photos taken of your home. The views that drones are able to capture are impressive and can help show off your home in a way that will make sure it stands out from other houses in your area that are on the market. Even better, drone technology makes this option more affordable than ever before, allowing you to get a lot more bang for your buck.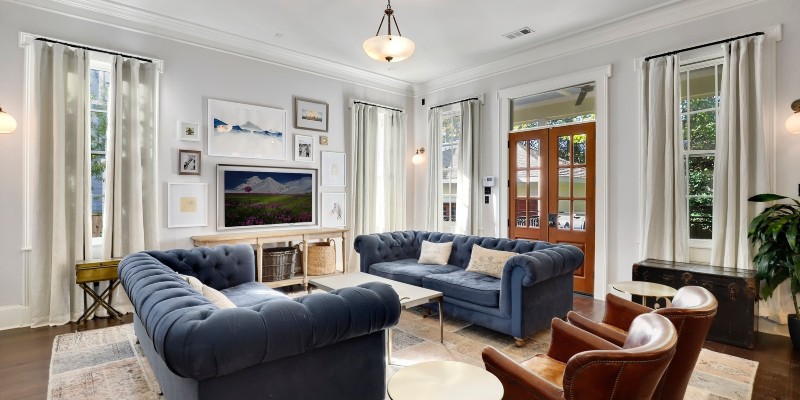 6) Not addressing the exterior of your house
Over the years, your home's exterior has taken a beating from the elements. With everything mother nature throws at it every year, the paint on your home's exterior and the stain on your deck have likely lost a bit of their luster. So before listing, be sure to pressure wash your house first. In addition to making sure your house looks its best in the listing photos, you will also enhance the overall curb appeal when buyers eventually show up for a tour.
In addition to pressure washing your house and deck, you can also take the time to pressure wash your garage door, fence, patio, driveway, and any walkways you may have. By keeping your home's exterior looking great, you can easily avoid common home selling mistakes like these.
7) Not budgeting for your move
When you consider the moving process, you have two options: hiring a moving company or doing it yourself.
If you opt to hire a moving company rather than doing it yourself, they'll pack, transport, and then unpack your belongings. This means that a full-service mover can be well worth the investment when you're preoccupied with all of the other tasks associated with selling your home. Not to mention, when you hire movers your belongings are insured so you're covered if anything breaks.
8) Selling a house you owe more on than what it's worth
If you still have a remaining balance on your mortgage, you'll most likely use a portion of the sale proceeds of your home to pay off the existing mortgage. Make sure you don't owe more on your mortgage than what your house is actually worth or you won't make enough money on the sale to pay off your mortgage. The best option is almost always to wait on selling your home so that it can build more equity. This way you can sell your home and buy a new one without having two mortgages at the same time.
9) Selling a home with a yard in need of some TLC
The other way to make a great first impression is by wowing potential buyers with your yard. Start by cleaning up anything that may be cluttering your yard, porch, or pathways (things like gardening equipment or a child's bicycle). Then you can move on to mowing the lawn, weeding your garden, and planting some new flowers. If your yard has a damaged pathway, you may also want to think about fixing or even replacing it as well.
If these touch-ups seem like a lot to tackle while you're trying to sell your house, don't be afraid to hire a landscaper as the cost is well worth it. A study by Turf Magazine found home value tends to increase by as much as 10 to 12 percent after making upgrades to the landscaping.
10) Pricing your home incorrectly
One of the most common home selling mistakes is pricing your home too high. By doing this it may sit on the market for what feels like an eternity. On the other hand, if you price your home too low – it may sell quicker – but you may be leaving money on the table.
The first step to understanding how much your home is worth is utilizing an online calculator. Afterward, meet with your real estate agent to discuss a good pricing strategy for your home. They will look at other recently sold properties in your area that are comparable and offer keen insights into what the housing market is currently doing. Together, you'll determine a good starting price as well as a pricing strategy that will incentivize buyers if your house begins to sit on the market for too long.
11) Trying to sell a poorly lit home
You want to show your home in the best light, so take the time to really gauge the quality of your lighting by closing your curtains/blinds and looking at each room as though you're a potential homebuyer. Make a note of any rooms that are poorly lit or just seem dark and then call an electrician so that you can have some additional lighting installed.
Even worse than a poorly lit room, however, is when the lights don't work at all. Sometimes the light bulb is just burnt out, while other times the socket itself is in need of repair. This is a much more common home selling mistake than you might think. Consider calling an electrician before you begin showing your home to make sure it's shining its brightest. Potential buyers (and your bank account) will thank you for the investment.
12) Not making your home energy efficient
If you'd like to spend less on your utility bills, you aren't alone. A recent study by the National Association of Realtors found that 33 percent of homebuyers see high-efficiency HVAC systems as an important factor when looking at a new home. If you have an older home, you should look into either retrofitting or replacing your HVAC unit altogether as your current system might be using a lot more energy than it needs to be. This will ensure that you have a system that is meeting your home's needs, while also lowering your utility bill.
If you're committed to energy-efficiency then there are a few extra things you can do. These options include making sure your home is properly insulated, ensuring that you don't have any leaky air ducts, and buying a smart thermostat. Whichever route you pursue, having an energy-efficient HVAC system will make your house stand out from the competition.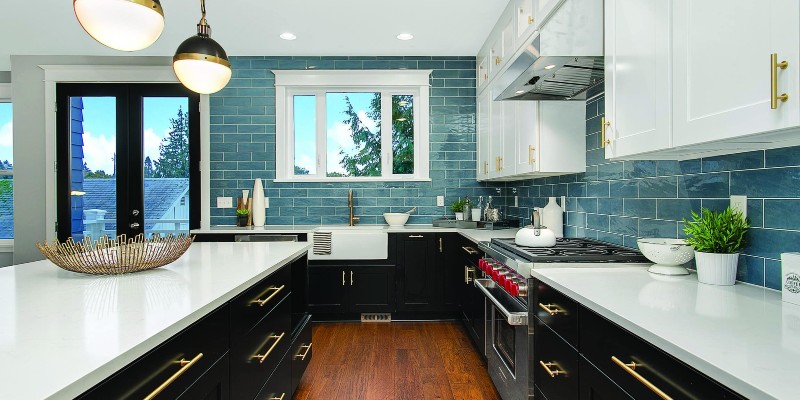 13) You never got around to repainting
One of the first things a potential buyer will notice when they pull up to your home is the paint. If you want to make a good first impression, then you'll need to ensure that your home is painted an inviting color and that the quality of your paint job is top-notch. While the job of repainting your house might take a few days, the value of painting your house before selling will be well worth the effort. A recent study found that painting the exterior of your home has a 51 percent return on investment.
Don't stop with the exterior though. We've all seen some pretty questionable color choices on the walls of homes. If you happen to have a lime green or bright purple wall, you'll want to repaint them to a more buyer-friendly neutral color. Doing so will make it easier for potential buyers to picture themselves living in your home.
14) Underestimating the cost of selling your house
While you should ultimately profit from the sale of your home, a common home selling mistake is forgetting about the additional costs. For starters, you should expect to use five to six percent of the total sale price of your home to cover the commissions of both the seller and buyer agents. For example, if you sell your home for $300,000 you could wind up paying upwards of $18,000 in commission.
Furthermore, this hefty cost doesn't include possible concessions homebuyers might want you to make during the negotiation phase, such as making repairs suggested by a home inspector.
15) Mismatched appliances are a noticeable home selling mistake
Maybe your black stove died a couple of years ago and you replaced it with a brand new stainless steel one. Or maybe you swapped out that white kitchen faucet you always hated with a copper one that caught your eye. Either way, the result is mismatched appliances. While it won't necessarily impact the overall sale price of your home, many homebuyers are going to find the mismatched color scheme off-putting. To avoid this home selling mistake, consider making some changes before you sell.
The best way to proceed is to decide which kitchen appliances are your favorite and base the color scheme on them. So if that fancy new stove you bought last year is stainless steel, then make sure your other appliances are too. Luckily, many appliance manufacturers offer discounts if you purchase multiple appliances with them at once.
16) Not properly staging extra rooms
Now more than ever, buyers are interested in homes with extra rooms for home offices, gyms, or playrooms for their kids. Avoid this common home selling mistake and appeal to buyers looking for these features by properly staging extra rooms as a home office, gym, or a classroom for kids.
17) Taking a lowball offer personally
Regardless of your reasons for moving, the fact that you've probably lived in your home for years means that you have a lot of strong feelings attached to it. So when you receive a lowball offer, it's natural to be offended.
Instead of making a home selling mistake like walking away, send them back a counteroffer that you and your real estate agent think is fair. If they really are interested, then you'll be glad you didn't let your emotions get the better of you.